SINNEK LAUNCHES A NEW TONER THAT SIMPLIFIES THE MATCHING OF COMPLEX THREE-LAYER COLORS
SINNEK has launched its latest technological advance for the W6000 Series Water Base System: the toner WS/6314 TRANSPARENT RED, an innovative product that helps the matching of complex three-layer colors, such as the Soul Crystal Red 46V and Soul Red 41V from MAZDA or Ford's Europe Ruby Red.
Thanks to the new SINNEK WS/6314 TRANSPARENT RED, the professional will be able to mix these complex colors within the usual W6000 Series water-based painting process, without needing to apply an intermediate coloring layer - the most widely used procedure in the sector for this type of color.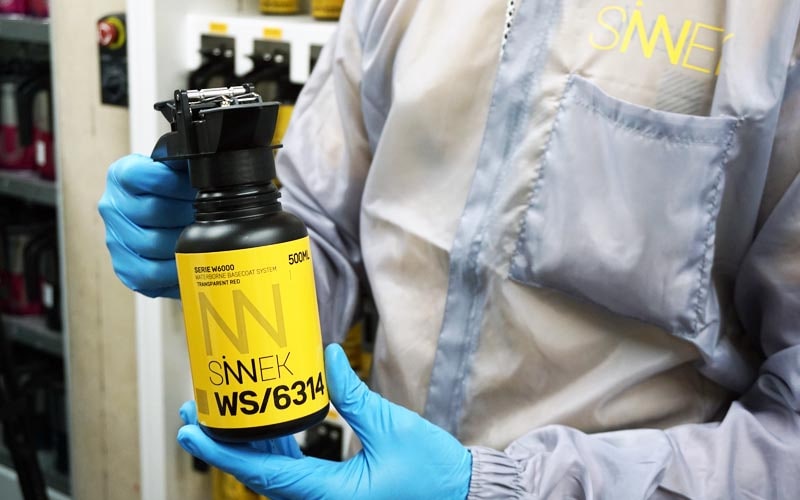 This way, it is possible to convert a complex color process into a common three-layer color, allowing for increased productivity in the car repair. By including it within the usual painting system, the application is much faster than other processes on the market. It is also worth noting the cost reduction, reducing the process to more than half compared to the current ones.
Excellent color matching made easy
The new toner provides excellent color matching and chromatic richness in a wide range of shades of red, garnet or violet. Among its main features, it is also worth highlighting the great contribution of gloss and depth for this type of color, as well as an excellent solidity and resistance to sunlight and other outdoor elements.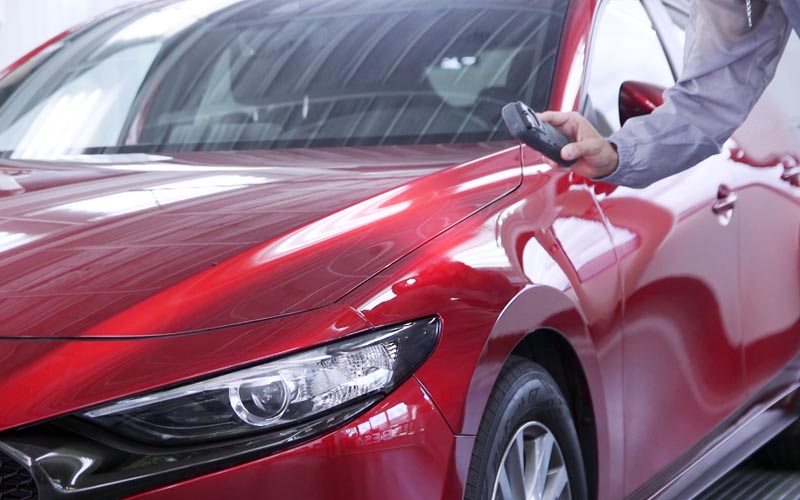 As a result of the continuous work and experience of SINNEK's R+D+i Department, this new product has been formulated with the latest technology, incorporating nano-pigments in its composition that improve the distribution of effect particles on the surface, supplying extremely high transparency, finer coatings and more intense colors. It has also been conceived for the formulation of transparent and intense shades for new trends in effects and their opaque versions.
SINNEK's new WS/6314 toner increases the versatility and efficiency of the W6000 Series and completes the brand's wide range of products. It is the perfect ally for any body-shop that searches excellence in finishing and great profitability of the repair.