Automatic and manual dosing
COLOR IS
OUR ENGINE
Sinnek offers both automatic and manual dosing equipment as part of its commitment to innovation and the future.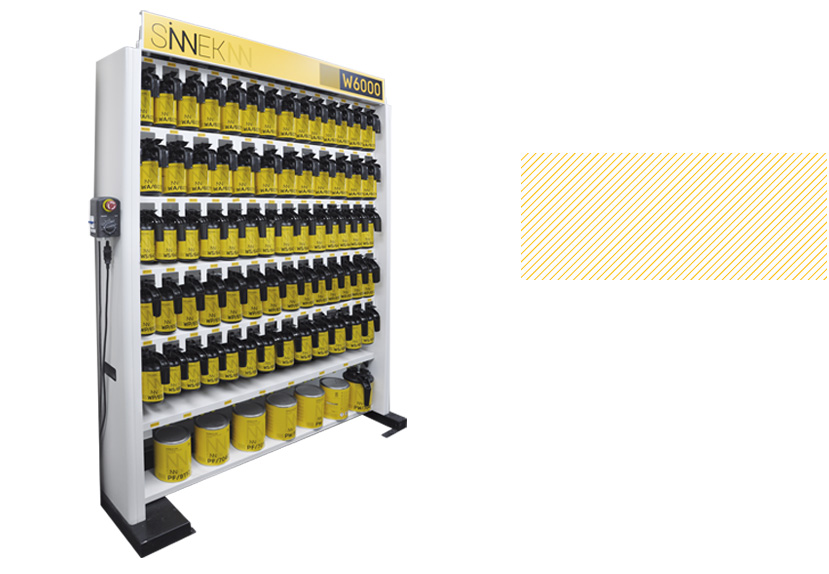 AUTOMATIC DOSING MACHINE
Fully automated dosing machine for creating colors in the refinish industry. This equipment can mix, store and dispense the paint with extremely high precision.
100% automatic - Automated color preparation.
Saves time on the repair process in the workshop - while the machine is dispensing paint, the painter can do other jobs.
Guaranteed precision of +/- 0.05g.
Paint saving - the paint does not come into contact with air.
Compact - less than one cubic metre. Sizes: 105x105x65.