Automatic and manual dosing
COLOR IS
OUR ENGINE
Sinnek offers both automatic and manual dosing equipment as part of its commitment to innovation and the future.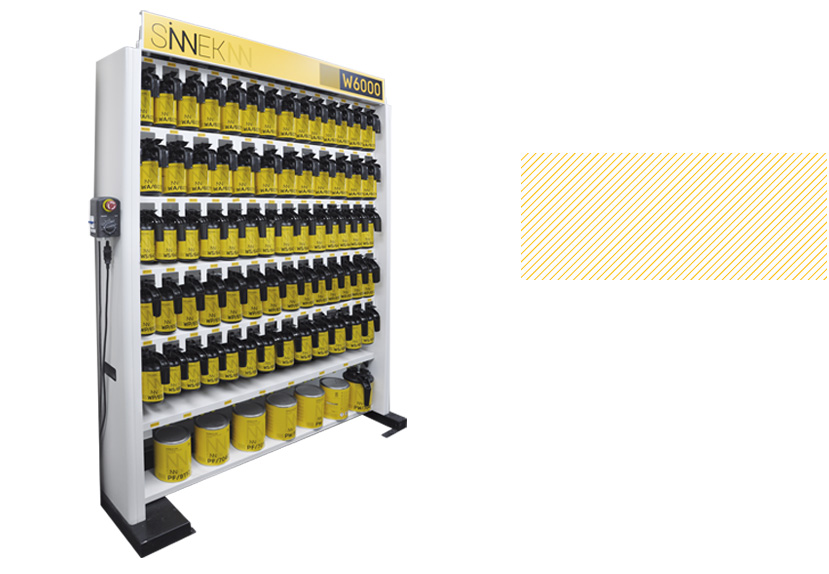 AUTOMATIC DOSING MACHINE
Fully automated dosing machine for creating colors in the refinish industry. This equipment can mix, store and dispense the paint with extremely high precision.
High productivity: with a capacity of 20 colors per hour.
Great Accuracy: capable of making colors from 30gr with an accuracy of 4 decimal places.
100% automated: saves time that can be used for other jobs, with guranteed color results.
Great versatility: it allows different compositions depending on the needs of the distributor or bodyshop, being able to install a waterborne system, combination with single coat, solvent-based system or a hybrid version, in which in the same machine can be dosed solvent-based and waterborne two-coat colors.