COMPLETE, SIMPLE AND EASY TO USE
Complete, simple and easy to use color recovery software.
It has a user-friendly interface. Color searches can be done from various devices such as PCs, tablets and smartphones.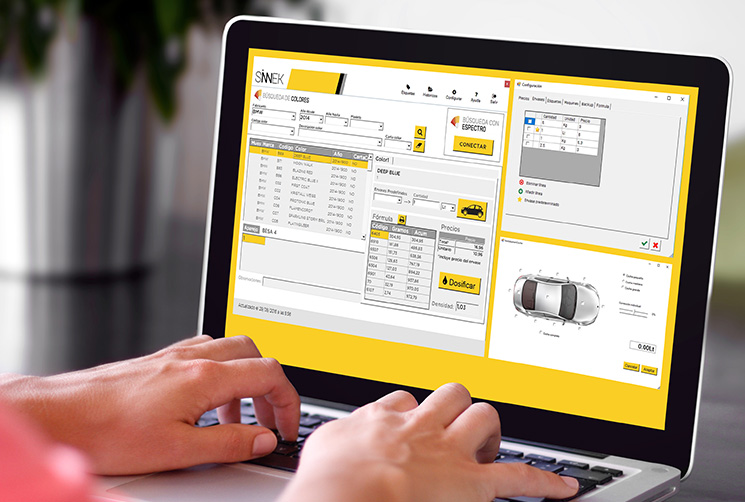 A NEW PERSPECTIVE IN THE WORLD OF COLOR
The software provides the option of working in the cloud, allowing formulas to be shared between users, wherever they may be.
Updates are regular and are applied as soon as you connect to the internet, so the formulas are kept up to date.